A Wonderful Bosch
Searching Google Images for something else, I came across this wonderful Hieronymus Bosch, "Witches' Sabbath." The economy of the modeling is astonishing: the figures and fish look fully 3-D, but the shapes are almost flat, with deftly chosen descriptive bits like the eye of the fish, or the shadow shape of her dress.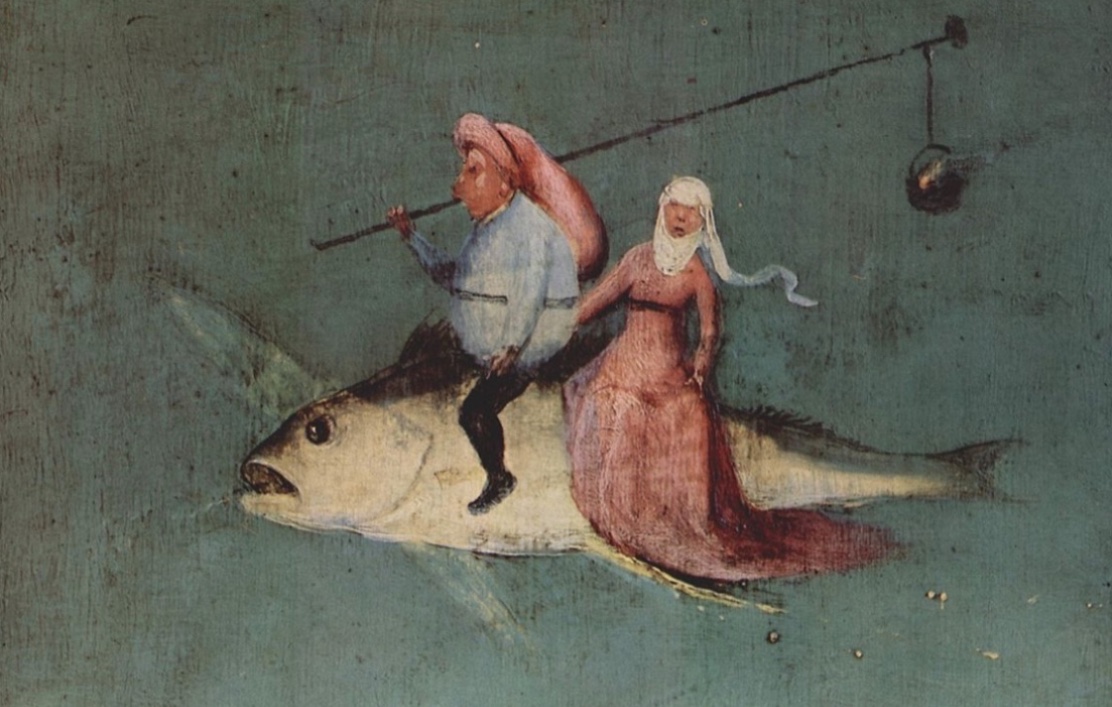 A Favorite Merian
The requirements of factual description tend to override artiness and the transient fashions of expression. Soldiers' narratives of the American Civil War, for example, are often hard to distinguish, in point of style, from the prose of the present day. Still life painting, which appeals through the appreciative observation of interesting objects, doesn't usually cry out its century.
Similarly, this wonderful piece by Maria Sibylla Merian. It's vivid and full of personality, but there's nothing about its concept or execution that interferes with its reportorial function, or advertises its date. Merian lived from 1647 to 1717. Who would think it, studying this?
Happy Discoveries
Two delightful surprises in the current show at the Berggruen gallery in San Francisco:
The first is "Arthur's Woman," below, by Willem de Kooning. I think of de Kooning's women as rather formulaic and busy busy busy, as in "Woman V," right. But "Arthur's Woman" is quite different—wonderfully relaxed and sprawling. I have no idea who the lady was, but clearly she put out all the right vibes.
It's a good-sized piece: 60 x 48". In the domestically scaled spaces at Berggruen it's a major presence in all the right ways.
Also at Berggruen, off in a quiet corner, is "Orange Sunshine" by Peter Doig.
I seldom feel the need to look twice at a Doig, but this one is lively and compelling. It's small, about 7 x 10". It hangs at that exciting border between narrative and abstraction where there is a "picture," but at the same time you never lose the flavor of the shapes and brushstrokes.
Two real paintings, two happy discoveries.