Horses are a common subject in art, usually presented in graceful and noble poses like the Stubbs racehorse or Keisai warrior here.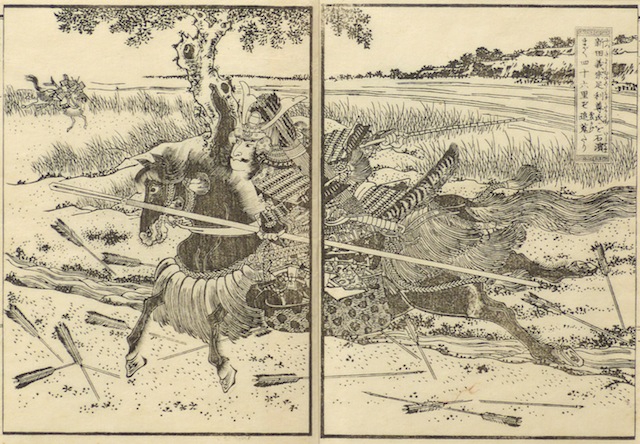 Then we have the piece below by Katsushika Hokusai (1760-1849). Hokusai has contorted his beast into an almost abstract shape, and incorporated it and its rider and the upturned samurai into a wild melange.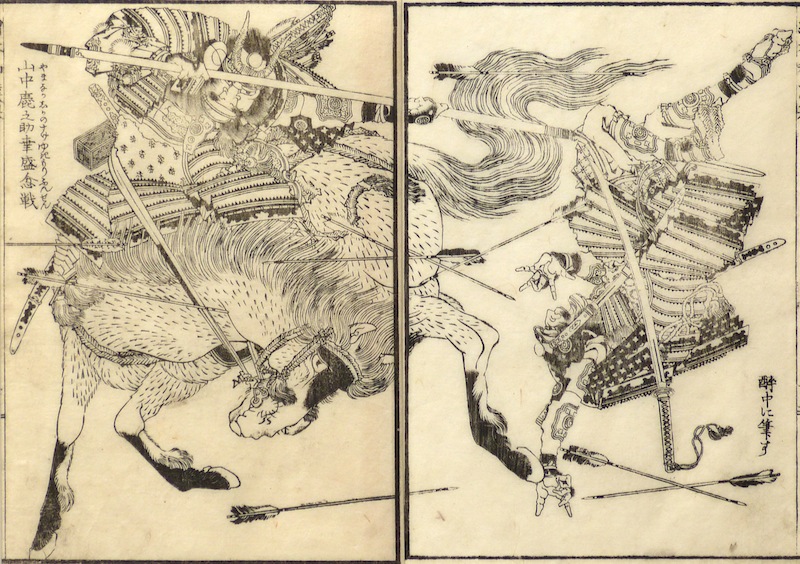 After the grand design, the many rich details engage the eye. Nothing is tossed off as a standard item. The arrow feathers–no two alike. The samurai's hands. The horse's head: the expression, the shape and texture of the bridle–the knot where the rein is tied to the bit. And on and on–not a rote or boring passage in it.