These two pieces by Sir Thomas Lawrence (left) and Thomas Gainsborough (right)  hang on opposite walls of the same room at the Palace of the Legion of Honor in San Francisco. This hanging seems appropriate, because while the subjects were both very fancy ladies, the intentions behind their portraits could hardly be more different.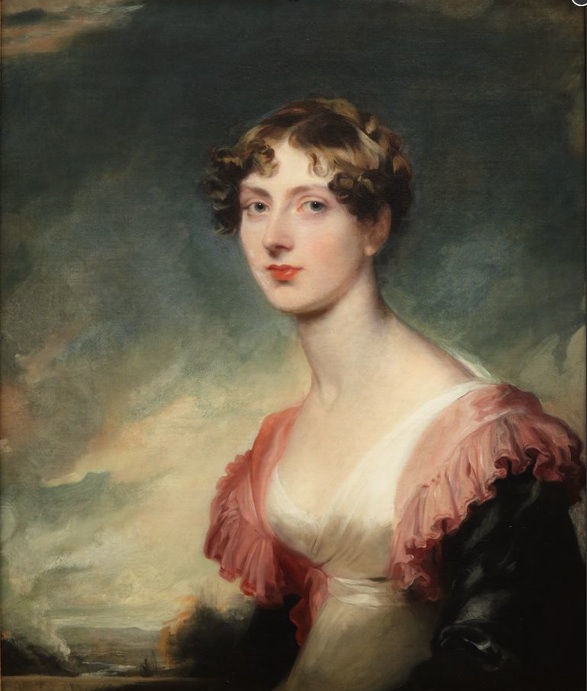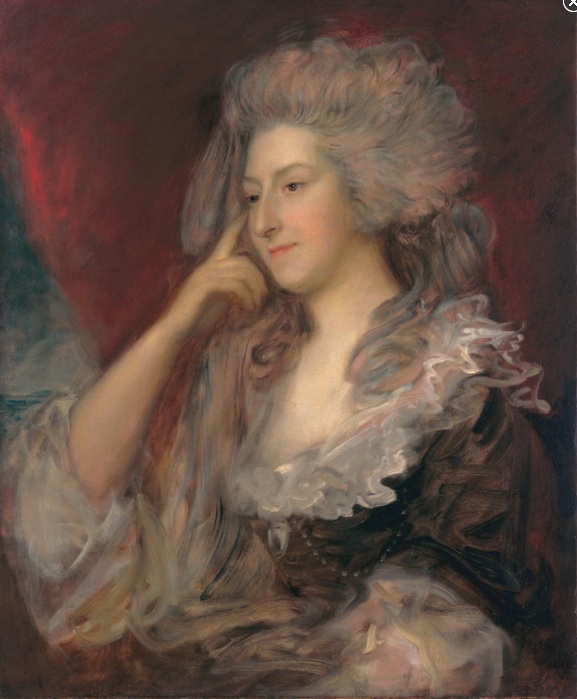 Lawrence depicts the countess as precise, cool, and gimlet-eyed. We can admire her, but only from the unbridgeable distance imposed by social rank and spiritual hauteur. For all I know she was a peach if you got close enough to know her, but Lawrence was a pro, and shows her as she and/or her husband no doubt wanted her to be seen: a noblewoman, and don't you forget it.
Gainsborough, on the other hand, depicts an intimate, contemplative mood rather than a state of being. The drawing is looser, the brushwork freer. The artist is after a state of mind, not an emblematic pose.
For a work as sharp as Lawrence and personal as Gainsborough, scroll down the archive to January 5, 2013: the wonderful "Mrs Richard Yates" by Gilbert Stuart.