I'm quite taken with the work of the Ghanaian sculptor El Anatsui. He does big pieces assembled from aluminum strips taken from empty liquor bottles, punched and pieced together with copper wire.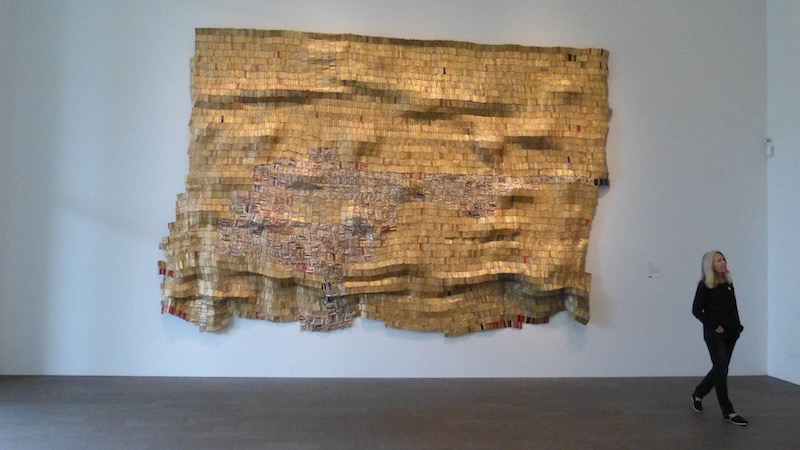 So far, so good. But I wonder whether, as one museum label asserts, these pieces offer "a commentary on our global economy of consumption, obsolescence, and recycling."
Really? I wonder what the "comment" might amount to. He's done a lot of these pieces, and can't be cranking them out all by himself–all those strips peeled off all those bottles; all those holes and little copper knots attaching the pieces. I wonder if the more pressing commentary would have to do with the availability of cheap labor in his neck of the woods.
Or perhaps the significance of the work isn't enhanced by digging for "commentary." It's striking work; you'd think that would be significance enough.