CLOSE FAVORITES
I find the work of Chuck Close very up and down. Many of his big portraits seem to have nothing much going for them but their bigness and the mind-boggling complexity of his grid method. But when he cuts loose, pieces like "Lucas II" or "Roy" go off in fascinating directions. The outlines and diagonals in "Roy" are so lively and playful that they set the eye poring happily over the sprightly handling of areas that you'd think wouldn't offer such opportunity for invention, but do: the ear, the pigtail, the far side of the shirt. Nobody does this stuff like Close.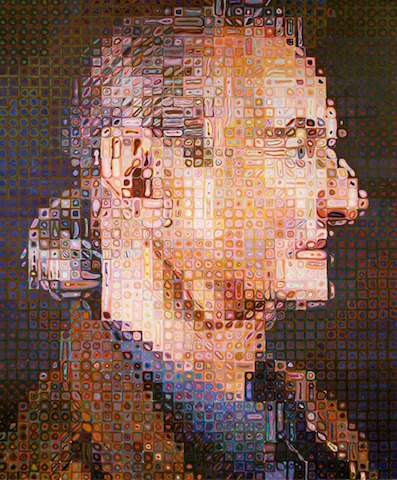 But as much as I admire "Roy", my favorites are at the simpler end of Close's work, where the balance between subject and method is most immediate. To my mind, he's never done anything better than "Leslie" or the etched self-portrait below. Subtle, but wonderfully straightforward.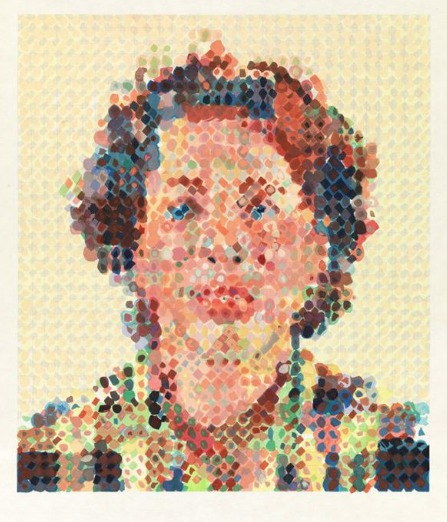 For a discussion of the limits of Seurat's pointillist technique, with a Close comparison thrown in, go to the Archive > March 17, 2012.