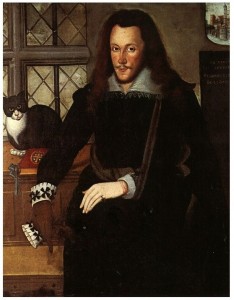 CATS
An engaging portrait, but it's the cat that really makes it sing. The earl, suavely executed, and the cat, almost naive in pose and expression, look as if they were painted by different hands. This is perfectly possible; successful artists often used students or assistants to fill in peripheral details. Landscape painters would have a figure specialist in to do the group in the corner—or portraitists would hire a landscape painter to do the view through the window behind the subject.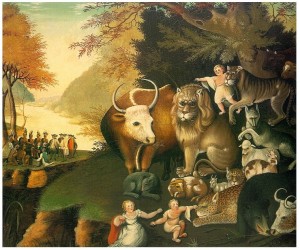 Edward Hicks of "Peaceable Kingdom" fame lived two hundred years later, but it's almost as if he has been brought in to do the cat.
Or perhaps Hick's 19th Century Chinese contemporary, Zhu Ling.