DIPPING INTO SFMOMA
The newly expanded San Francisco Museum of Modern Art exhibits a disappointing proportion of fashion-chasing dreck (Jeff Koons floating basketballs, ferheavenssake, and down from there), but there are some delights. Two examples: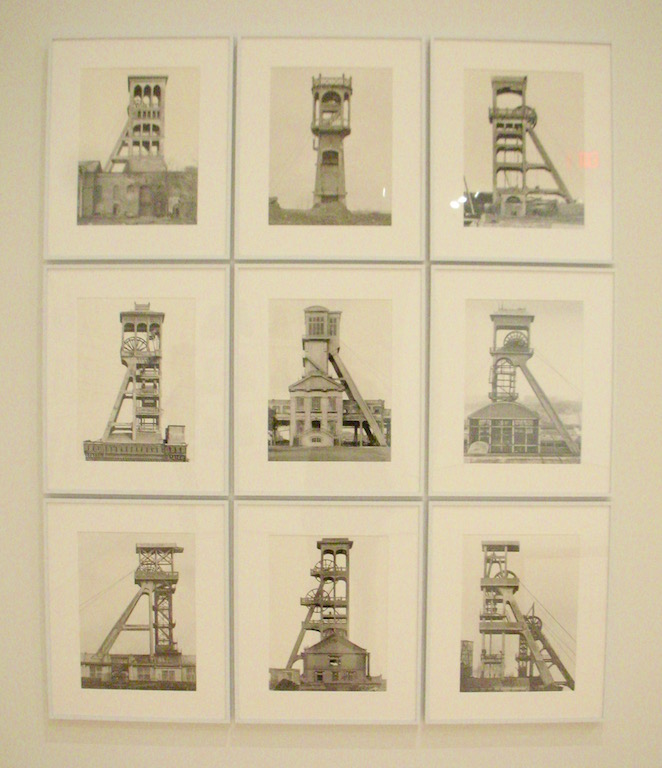 A gallery devoted to the work of Bernd and Hilla Becher, consisting of several groups of closely hung, identically framed photos of similar subjects. This set of nine, "Winding Towers, Belgium, France" 1967-88, struck me particularly. This may have been because the other groups consisted of many more pieces, and tended at a little distance to dissolve into a texture. But this was my first impression. Perhaps when I go back and spend more time in that room I'll see the larger groups more intimately.
"Recordings #3 (At Sea)" 2014-16 by Jason Lazarus. It's a largish wall sprinkly hung with snapshots facing the wall so that only the annotated backs are visible. Some have just a scribbled name, some several names, some places or events. All very personal and unpretentious, all done at different times and places by different people, which the loose hanging underscores.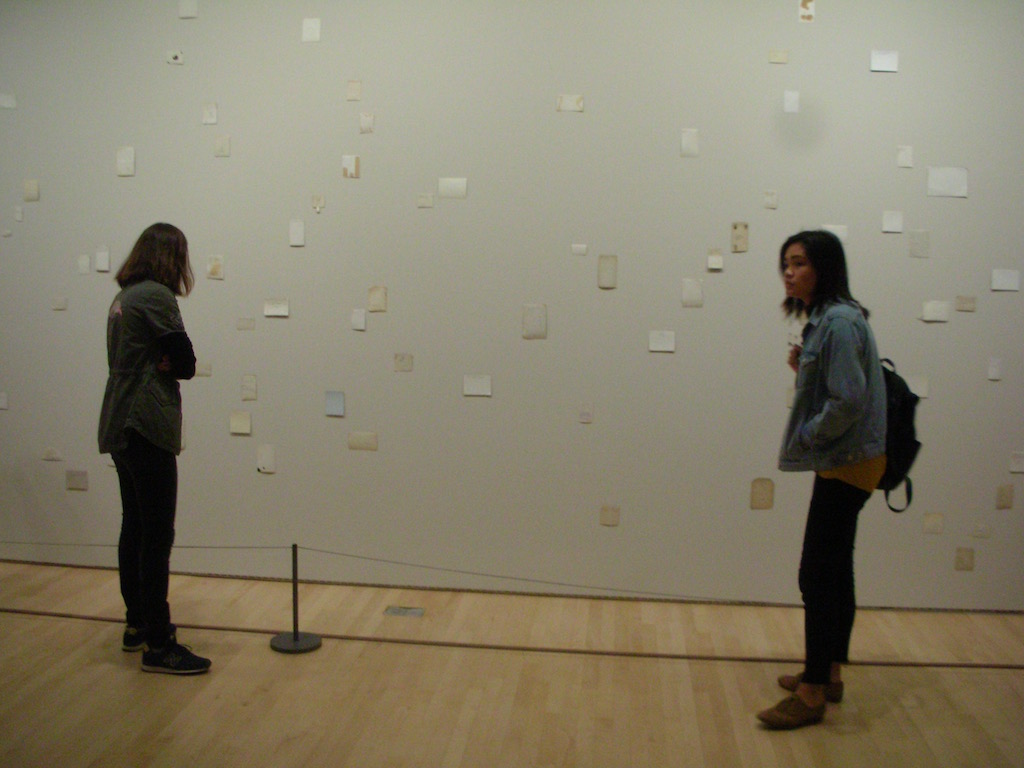 Then on the downside is, for example, "Love Nest" by Thomas Schutte. It's sort of a birdhouse, exactly what you see. The wall label extols it for its "whimsical quality." Really. Without the label I would never have known.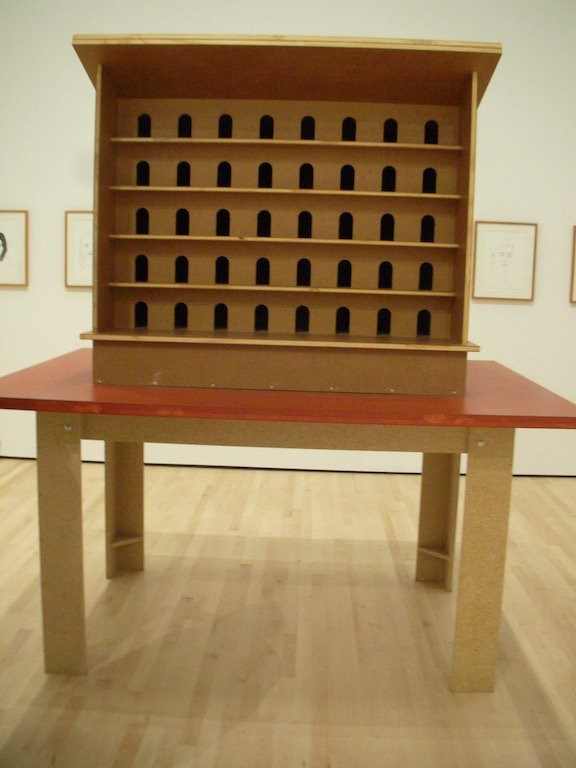 And Sherrie Levine's "Fountain (After Marcel Duchamp)." In every respect.