SHEELER'S LINES
I had seen Charles Sheeler's work before, but it was only while pondering several of his things in "The Cult of the Machine", the show at San Francisco's de Young Museum, that I noticed his systematic use of fine black lines around almost all his shapes.
You'd think such a mechanical device would be stultifying, but in fact it enables the delicacy of his tonal progressions. In this detail, the brights and shades, and especially the roofs and sky, are so close in value that without those lines they would have to be modeled much more robustly. By keeping the tones light and close he is able to keep this complicated little cluster of buildings as a unified bright shape in the center of his composition.
Even more surprisingly, we find him using the same device in his masterpiece, "Rolling Power."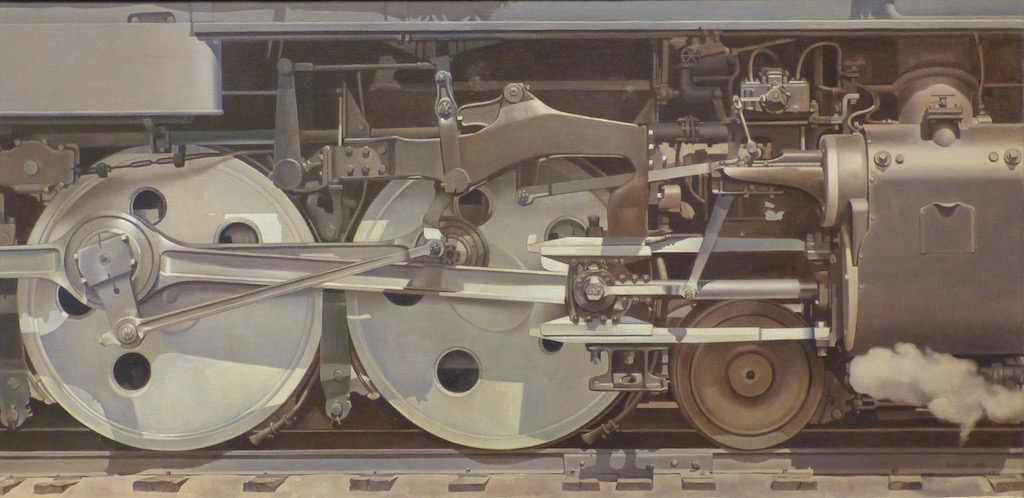 All those shapes, and even tonal shifts within shapes, sit on a layin of tiny black lines.
Of course, Sheeler didn't invent the device. In this example from two hundred years before, Tiepolo saves his big, simple architectural shape from going mushy by throwing in a scattering of tiny black lines.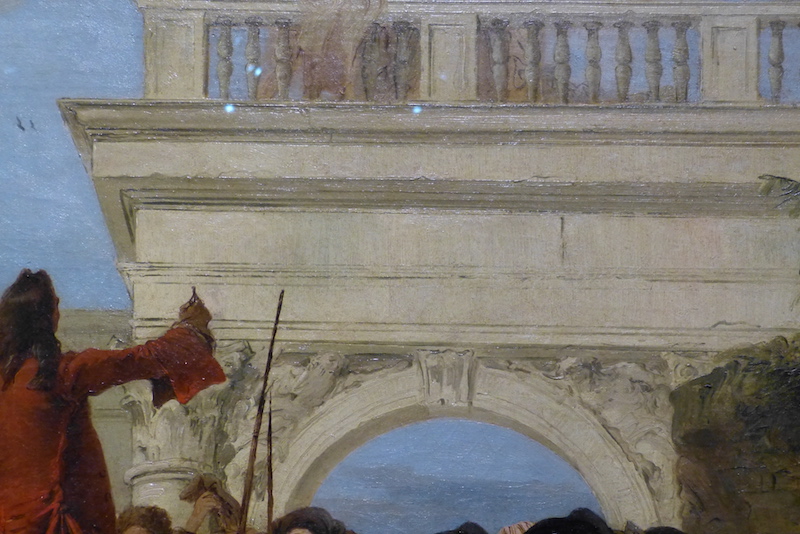 My own art education happened when painting was bigger, splashier, more abstract. We were never taught this stuff. But there are always interesting new things to notice if you pay attention.