E.H. SHEPARD
I was raised on Ernest H. Shepard's illustrations for the Winnie the Pooh books, but for some reason Kenneth Grahame's The Wind In the Willows never found me until recently. Better late than never.
Shepard worked in vignettes, letting the edges go, by which device he focussed in on his perfectly selected details. And his style, while very free, is by no means wild–notice, for example, how he doesn't bring the background tone quite down on the heads as he does on the backs.
His characters are so animated. Look at the fingers on Toad's left hand as he pulls on his glove.
His humans are quite as colorful as his critters.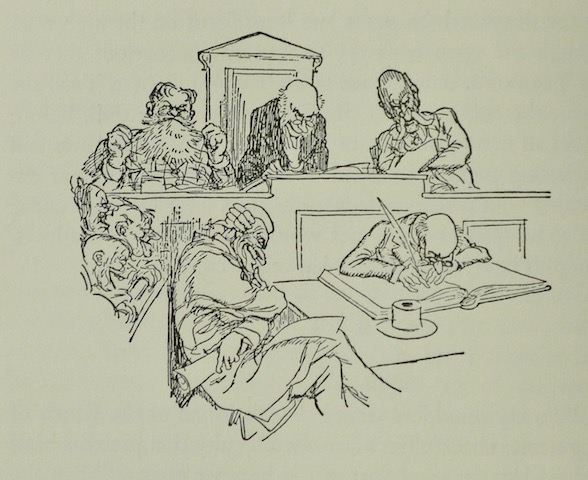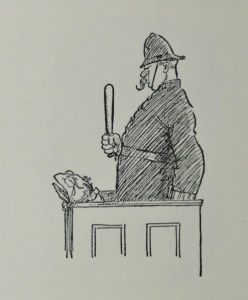 Wonderful stuff, stylish and intimate at the same time.