Two of these ebooks, Our Guy and Getting Real, were previously published as Intent to Harm and Into Thin Air. The e-editions have been extensively revised and trimmed, and, though I say it myself, vastly improved. The other four come newly upon the world in e-format. All are $2.99 at Amazon or Smashwords. Both sites offer free samples of early chapters.
Amazon: http://www.amazon.com/Stan-Washburn/e/B000APFUEG/
Smashwords: https://www.smashwords.com/profile/view/stanwashburn
Van Gogh Only Sold One Painting In His Life, Did You Know That?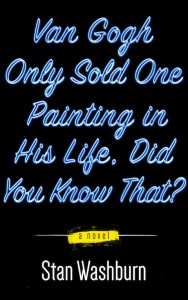 Nate Ritzo, an ardent young painter of the purist persuasion, and Egg Donner, whose art goes for splash, contend for success in the tumultious and often preposterous New York art scene, where painting is as susceptible to the whims of fashion as restaurants or handbags. But neither quality nor vehemence will score the big bucks without that teasing sense that everyone is about to notice and desperately want whatever that new thing is, and envy whoever was smart enough to get in first. Hooking into that excitement is the key, and neither Nate nor Egg has an easy time of it.
the american war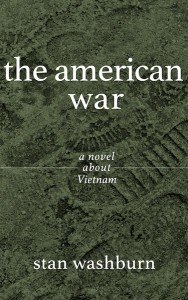 President Johnson described the war in Vietnam as "Just the biggest damn mess I ever saw." Nevertheless, he proceeded to escalate, and the confusion, bungling, slaughter, and destruction dragged on for years. A high school student, Eddie, is caught demonstrating against the war, drafted, and whisked off to 'Nam while his girlfriend, Nora, starts college in the middle of the anti-war furor. He is posted to Bravo Company in a firebase overlooking a small village whose inhabitants harbor mixed sympathies. Bravo and Honeyville proceed to play out the inevitable and tragic absurdity of the conflict. An edgy story out of an unsettled time.
The Luckiest Girl
At the bottom of the recent Great Recession, Nicole (the luckiest girl), desperate to save her struggling business, is inveigled into investing in the cocaine trade. She doesn't know what she's doing, and flounders. Meanwhile, Nicole's dealer, Halfnose, pressures a teenager, Alec, into making a drug run to L.A.. Cass, his girlfriend, insists on going with him. Following their own train of thought, they turn out to be less than reliable. Alec's police detective mother, head of the Drug Detail, has no idea that Alec is the mule on this run, but Pineapple, a hooker with a grievance, tips her to when and where the stash car will return. Patty sets up the bust, but with so many different trains of thought colliding, one confusion leads to another and another and another. A comedy of manners, with killings.
A serial rapist works a defined area in a college town. He prepares his entrances while his victims are absent–unlocking windows or doors, positioning things to climb on silently, scouting out the locations of lights and phones so he can disconnect them later. Then he leaves, and returns when his victims are asleep. As his pattern and methods become clearer, the police develop an interception strategy, but they need luck as well as method, and it doesn't go quickly. This seriously scary story is based on my experiences as a police officer working a similar rape series in my own neighborhood in Berkeley, California.
Published in an earlier version as Intent to Harm.
The Best Sort of Day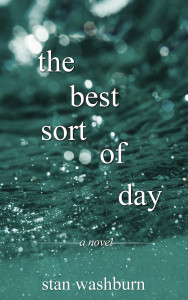 The near future. The country is in turmoil, and abortion is illegal again. Pregnant, 16-year-old Kelsey appeals to police sergeant Joy Banta for help. Joy knows Kelsey only slightly, and the sentence for assisting is harsh, but she agrees. The simple solutions don't work out. A bungled abortion procedure leaves Kelsey with a dangerous infection. Treating it without reporting its cause is a criminal act. And the secret can't be kept for long–people guess, or are on the point of guessing. Kelsey's father, Captain Downing—Joy's difficult boss—gradually figures out what is going on. Whichever way he turns he faces imprisonment, the ruin of his career, and the loss of his daughter, while Joy is drawn deeper and deeper into the muddle. A poignant story.
Getting Real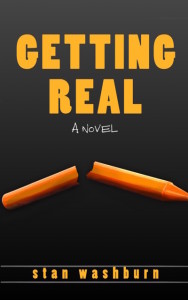 Paul, an odd misfit, kidnaps Jeremy, a 5-year-old boy, to be his companion, but finds that becoming friends is harder than he expected. Meanwhile, Jeremy's much-blamed teen babysitter, Essie, runs away in despair. Soon she is working in a restaurant while living secretly in the crawl space above the kitchen. The police search for Jeremy and also for Essie, thinking that she may have seen the kidnapper, and be able to identify him. Paul works in the police department, and follows the investigation closely. As Essie's return becomes increasingly likely, he prepares to intercept her.
Published in an earlier version as Into Thin Air.